Our staff has over 40 years of combined GYROTONIC® and GYROKINESIS® experience.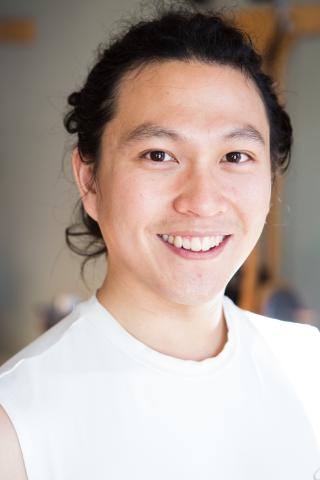 Gyrotonic
Gyrokinesis
Franklin Method
Massage
Deep Tissue
Shiatsu
Joseph Liu is a somatic artist, movement instructor, and massage therapist (LMT #24254) based out of Portland, Oregon. He specializes in teaching movement using anatomy, kinesiology, ideokinesis, and embodiment. His desire is that everyone experiences a deep joy and bliss from all of our daily movements and activities. In his spare time he enjoys partner dancing, cycling, crafting and computer programming. Joseph has over a decade of body and movement training.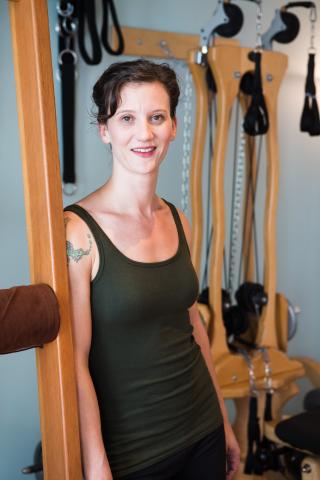 Gyrotonic
Gyrokinesis
Gyrotonic Master Trainer
Gyrokinesis Master Trainer
Master Trainer Emma Kingston is certified to teach both the Gyrotonic and Gyrokinesis teacher training programs as well as some of the specialized equipment courses. Emma is also a Licensed Massage Therapist and has a background in dance, Gymnastics and Capoeira (a Brazilian martial art). Emma melds these influences together into her teaching style and works to bring a balanced perspective between the more technical knowledge of the body in tandem with the fun of movement.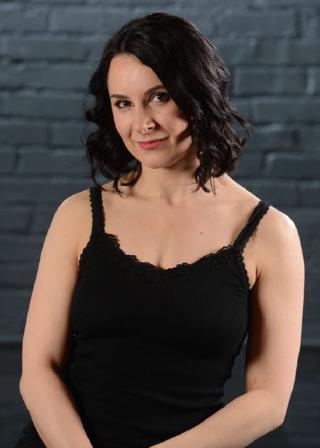 Gyrotonic
Gyrokinesis
Gyrotonic Pretrainer
Gyrokinesis Pretrainer
Born in Albany, NY Heather began dancing at 8 and was enthralled. At 14 she became a Ballet Major at the University of Utah where she earned her BFA. Heather has danced with Utah Ballet and Ballet West performing classic ballets as and more contemporary works. After moving to Portland Heather became a dancer with BodyVox where she has danced for 12 years until she retired in 2016. Heather has also enjoyed working with skinner|kirk DANCE ENSEMBLE, The Portland Opera, and other choreographic projects as well as a full teaching schedule.
Marissa is a lifelong dancer and finds GYROTONIC® exercise is unique in it's adaptability to be tuned to any body to bring that body into it's clearest and most elegant expression of mechanical ease. She discovered Gyrotonic (after trying most everything else) during rehabilitation from a dance related hip surgery in 2012. Not only did Gyrotonic allow her to return to what she loved to do, in it she finds the same sort of poetry and communion between self, time and space that is found in dance.