The Gyrotonic® Method
Strengthen your body on equipment as unique as you are.
What is the Gyrotonic® Method?
The Gyrotonic Method builds functional strength through your full range of motion. With its specialized equipment, Gyrotonic is the only exercise system able to apply resistance through the full arc of your natural movements. Spiraling motions maximize performance and flexibility while minimizing joint stress and pain. Specially crafted sequences connect these motions with your breath, creating energy and reinforcing your mind/body connection.
Center GYROTONIC® offers private in-person sessions with priority access to our studio equipment and one-on-one attention from an experienced trainer.
Watch a brief video!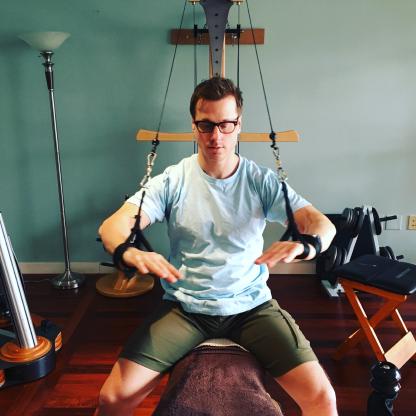 GYROTONIC® Exercise is for Everyone

Whatever your age or ability, Gyrotonic can help you thrive. With specialized equipment and extensive exercises, the Gyrotonic method can be customized to your unique body. From enhancing performance to healing an injury, from maintaining wellness to managing pain, Gyrotonic has exercises to empower you.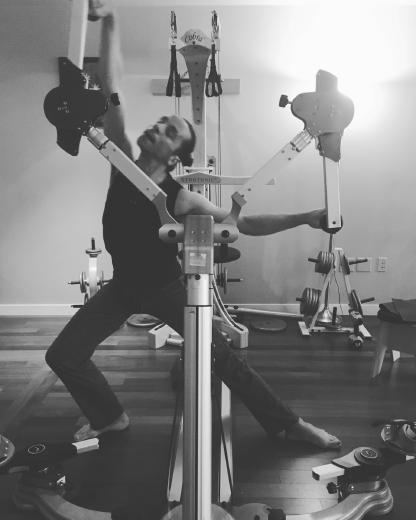 Specialized Equipment
Designed to support and challenge each unique body, Gyrotonic equipment uses natural materials to strengthen your natural movement. Where most exercise equipment targets linear actions, Gyrotonic equipment is based on our natural spiraling motions. This unique design applies resistance and guidance through your full range, building strength alongside flexibility. With adjustable lengths and weights, each piece of equipment is customizable to empower you as an individual.
Build functional strength and flexibility

Continuous flowing and spiraling movement

Specialized equipment adapts to your body
Try our Introductory Series
Gyrotonic sessions are adapted to fit anyone's ability, from those recovering from injury or living with chronic conditions to elite athletes seeking increased performance.
5 Private Sessions
Introduction to Gyrotonic package comes with 5 sessions