The Gyrokinesis® Method
Build functional strength from the comfort of your home.
What is the Gyrokinesis® Method?
Gyrokinesis is an accessible way to strengthen your body and expand your natural range of motion. Each carefully designed sequence connects spiraling movements with the rhythms of your breath. With no need for special equipment, these exercises can be done anywhere by anyone. Practice from your home, on trips, or even at your desk. Gyrokinesis reduces stress, improves your mind/body connection, and enhances performance.
Watch a brief video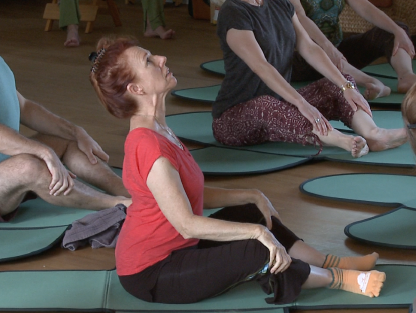 Gyrokinesis Exercise is for Everyone

Whatever your age or ability, Gyrokinesis has exercises for you. With only a mat and a chair, Gyrokinesis can help you heal injuries, manage chronic conditions, experience optimum health, and enhance performance.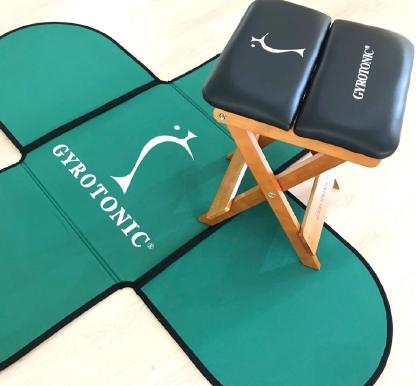 Getting Started
Center GYROTONIC® offers private in-person sessions where you can master the movement sequences as well as group classes.
Take an online class!
Online classes of held several times a week. Take one that fits your schedule!
Simple equipment
All you need is a chair and a mat. We recommend a stool without a back and a towel on top of a yoga mat.
Multiple weekly classes
We offer multiple weekly classes at different times of the day.
Online classes
Online classes available through Zoom.