Gym Membership
Take control of your body's wellness
Deepen Your Practice
Our unique gym membership program offers you the opportunity to develop your own self-study and practice. When you invest time in your well being, practice becomes the birthplace of change. We find that new clients who practice GYROTONIC® at least twice a week make the most rapid progress. With access to the equipment at the core of the GYROTONIC® method, you can master the techniques, heal your body, and make GYROTONIC® practice a core part of your selfcare and health routine.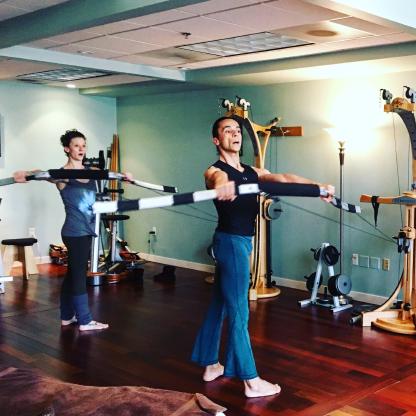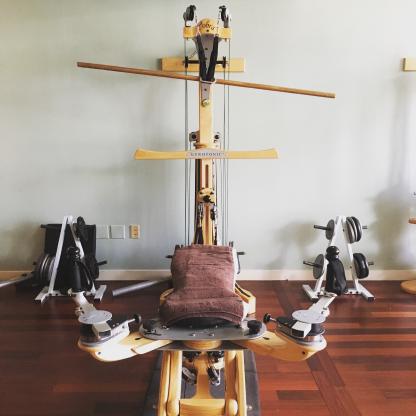 Freedom to Move
When other GYROTONIC® studios only open their studio to privates and group classes, we created an opportunity to empower gym members to workout at times that work best for them.
Are you a morning person that looking for 5am workouts? The studio is open for you.
Working late, and need to get a session in to unwind at 8pm? The studio is open for you.
Sneak in a quick workout while your children are at soccer camp? The studio is open for you.
Unlimited independent workouts

Discounted Private Sessions

Off hours drop in access to the studio
Why Become a Member?
Center Gyrotonic serves to support your wellness and self care routine. By providing equitable, affordable access to Gyrotonic and Gyrokinesis exercise, we empower you to take your Gyrotonic practice int your own hands. Privates and classes are discounted with memberships. Independent workouts are free. Unrestrained access to the Gyrotonic equipment easily offsets the price of membership, especally if you are already a regular client.
By becoming a member, you are making a commitment to yourself. You are promising to make your self care and well being a priority. You are committing to embodying an expansive life.
Discounts to Gyrotonic Services
20% off privates
18% off duos
15% off group sessions
Unlimited Independents
Take charge of your Gyrotonic practice with independent workouts. Online scheduling to reserve a tower.
Gym Access
Drop in access to the studio during off peak hours- most evenings, weekends, and holidays.