The Methodology
Juliu Horvath designed the GYROTONIC EXPANSION SYSTEM® to serve each unique body, whether recovering from illness or honing peak performance. The spiraling movements that are the building blocks for each exercise reflect the body's natural movements in the world. This functional strength prepares your body to meet everyday demands and thrive in everyday situations.
Because the Gyrotonic Expansion System draws from dance, each movement flows rhythmically into the next. Because it draws from yoga, each movement incorporates the breath, building the connection between mind, body, and spirit. This dual heritage means Gyrotonic exercise is not only beneficial for your body but also feels good, both in the moment and afterwards.
The ultimate aim is to be at home in one's body, to be at one with the nature of oneself, and to experience exercise as a creative and delightful experience.
— Juliu Horvath
Gyrotonic and Gyrokinesis are complementary methods within the Gyrotonic Expansion System. Gyrotonic exercise use equipment specially designed to strengthen and guide the body's natural motions, while Gyrokinesis requires only a mat and a chair. Both exercises use spiraling motions and sequences created to support diverse bodies and needs. The chart below can help you decide where to begin.
Gyrotonic

vs

Gyrokinesis
| Gyrotonic | Gyrokinesis |
| --- | --- |
| Uses ergonomic equipment design to guide, assist, and challenge each unique body | Uses a chair and a mat |
| Equipment offers guidance and support through the arc of each motion | Requires proprioception and body awareness to guide each movement |
| Unique pulley system applies even resistance through a full range of motion | Resistance is limited to bodyweight and varies based on gravity |
| Customizable equipment can adapt to each body's unique shape and ability | Exercises depend on each individual body's strength and flexibility |
| Practiced on special equipment in a studio or gym | Can be practiced at home, in the office, or any other location |
| Center Gyrotonic offers in-person private and group sessions | Center Gyrotonic offers in-person in-person and virtual group classes and sessions |
The Benefits
People who practice the Gyrotonic Expansion System report benefits ranging from pain relief to performance gains to increased energy. Many celebrities tout the posture-improving effects, and many people who come to Center GYROTONIC® speak of healing injuries they never thought they could heal. In scientific studies, regular Gyrotonic exercise has been proven to alleviate lower back pain caused by spinal instability. Beyond any physical impact, Gyrotonic exercise builds the mind/body connection, improving personal awareness and efficacy in your everyday life.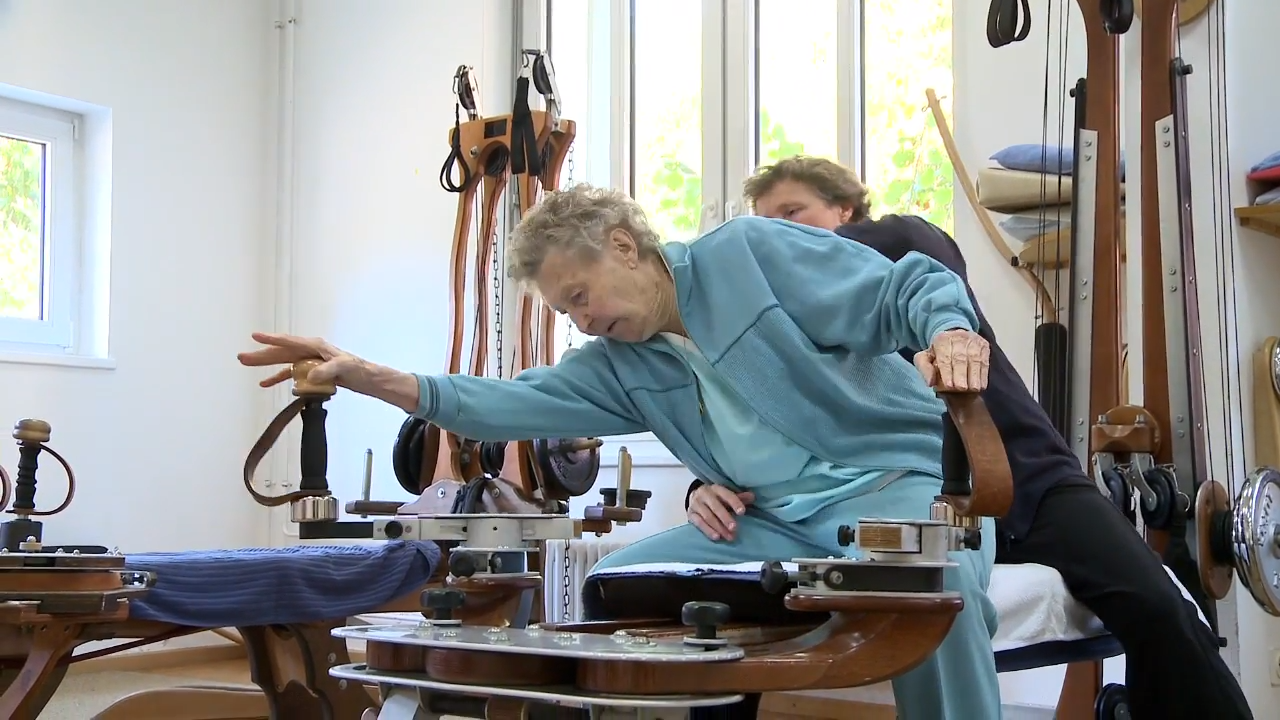 The History
The Gyrotonic Expansion System was designed by Juliu Horvath, an ethnic Hungarian who was born and raised in Romania. Horvath was active all his life, exploring swimming and gymnastics before becoming a principal dancer in Romania. In 1970, he moved to the US as a refugee, dancing with the New York City Opera before becoming a principal dancer with the Houston Ballet.
However, a ruptured Achilles tendon brought his time at Houston Ballet to a halt. Horvath returned to New York and began practicing yoga. In 1977, he moved to St. Thomas in the Virgin Islands, where he spent the next six years in the mountains, studying yoga and meditation.
In the early '80's, Horvath returned to New York to share the insights he had gained from his practice. He named the system he created Yoga for Dancers, focusing on the local dance community. As more and more people came to Horvath seeking strength and healing, he expanded his movement system to accommodate all types of bodies. Using the movement he experienced in his own body as a guide, he built a series of unique equipment. This equipment allowed people of all ages and physical abilities to experience these natural motions. As Horvath refined his exercise system to address the needs and pains of different bodies, he named the new system the Gyrotonic Expansion System.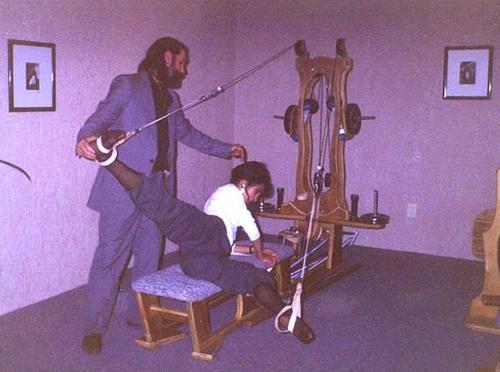 The Community
Today, over 13,000 Gyrotonic and Gyrokinesis Trainers teach classes in 84 countries. Celebrities from Lady Gaga to Gwyneth Paltrow to Madonna count themselves among the community of Gyrotonics practitioners. The international community of practitioners continues to grow as more and more people recognize the unique benefits and accessibility of these exercises.
Many professional dancers and dance companies use Gyrotonics to build strength and flexibility. Principal dancers—from American Ballet Theatre's Misty Copeland to New York City Ballet's Sara Mearns—incorporate Gyrotonics into their fitness training. Beyond dance, top athletes like Charles Tillman (former Bears quarterback) and Andy Murray (internationally ranked tennis player) use Gyrotonics to hone their performance.